About
I'm Manish Rajani, currently a student at Ashoka University, Sonipat. My interests lie in a diverse amount of things, ranging from management consulting to music. I also like reading and watching anime.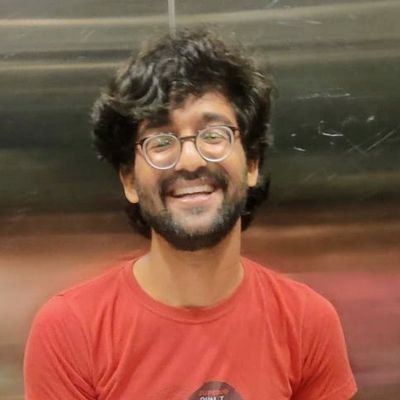 Management Consultant & Musician.
Currently an undergraduate at Ashoka University, soon moving into management consulting.
Birthday:

30 March 2001

Website:

manishrjn23.github.io

Phone:

+91 7275726879

City:

Lucknow, India
Age:

21

Degree:

Bachelors

Email:

manishrjn23@gmail.com

Work:

Available
I'm currently someone who has been exploring a variety of career ventures and working in various different contexts. I'm currently someone who has experience with research and software development, yet an interest in strategy and growth.
Resume
Here's some of my experiences documented, amongst the other that are undocumented here. If you want a detailed list, reach out to me over email.
Sumary
Manish Rajani
I am a highly driven individual with a knack for creativity, with an ability to think from different perspectives. I am looking for roles where I can utilize my problem solving skills while creating an impact.
Lucknow, India
+91 7275726879
manishrjn23@gmail.com
Education
Postgraduate Diploma in Advanced Studies and Research in Computer Science
2022 - Present
Ashoka University, Sonipat
Started here, going to pursue advanced studies in Computer Science while exploring the Performing Arts discipline.
Bachelor of Science (Hons.) in Computer Science
2019 - 2022
Ashoka University, Sonipat
President, Music Society
Founding Team Member and Head of Logistics, RedBrick Hacks (Ashoka's first inter-university hackathon)
Co-Head (future advisor), Computer Science Society
`
Internship Experience
Artificial Intelligence Intern
Jan 2022 - Feb 2022
HallpartyHQ
A college exclusive social-media app with 4000+ users, operating in BITS Pilani and Thapar Institute of Engineering and Technology, Punjab
Analyzed 60 days of user behavior time-series data using Python to predict user action, generating personalized notifications for app users
Identified college friend groups by analyzing multiple in-app follower graphs with 2000+ nodes, leading to personalized friend recommendations
Research Intern
June 2021 - Aug 2021
Facebook CIPHER Lab
Conducted market research on finding different WhatsApp traceability implementation proposals.
Established a GitHub workflow for the project, worked on writing the API documentation using OpenAPI.
Developed a WhatsApp clone for Dr. Kamakoti's traceability proposal with a team of 4 members, worked on designing the user interface using HTML/CSS.
Contact
My response time is fairly good: do reach out to me in case you are interested in something I do and wish to talk more. You can also reach out to me for anything else.
Location:
Lucknow, India 226016
Email:
manishrjn23@gmail.com